by John T Murphy, MS, RRT and Jeff Scott, BS, RRT
May 12 was a sad day for many with the passing of a longtime friend of many RT's and the ISRC. David R. Stephens of Farmland, IN left us with many fond memories of his service with the ISRC.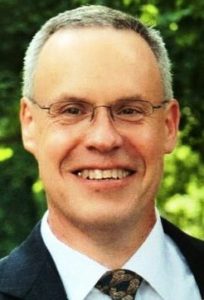 David was the husband of Kathy Stephens, an ISRC Chapter director and Program committee member. David was noted for his service, printer and computer support, using his skills as an IT administrator during ISRC annual meetings. Davis was a true servant leader and will be remembered as a big support to Indiana Respiratory Therapists with the IT support skills he gave in Muncie and other areas. Our heartfelt condolences to Kathy and her family for sharing David with us at the ISRC.